Customized shipping cases can prevent unauthorized activity in your supply chain. Large character inkjet marking (LCM) enhances shipping cases.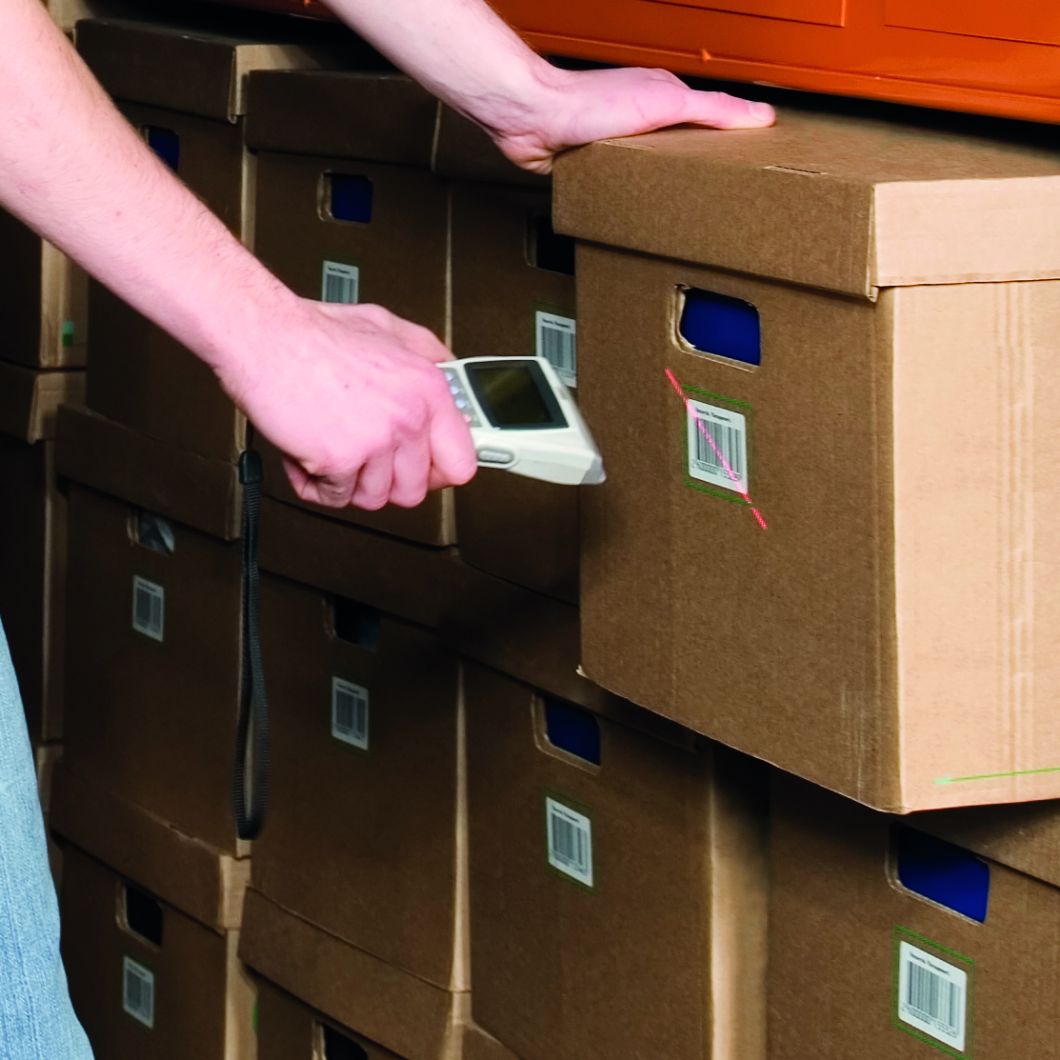 Printing a bar code on shipping cases helps enable full tracking of goods in a supply chain system. Combined with Videojet software, when a shipping case bar code is scanned by a authorized retailer, receipt information is electronically recorded and provides you with more robust supply chain visibility.
Software enables continuous monitoring of each item, carton and shipping case as it moves through the supply chain. This aggregation process is made possible by the smart coding added and verified at each step of the packaging process and helps enable product verification without opening the shipping container. And by coding on the outside, clear identification can be made without having to look on the inside.
Large character inkjet marking (LCM) can print high resolution images and codes on shipping cases with consistent print quality. Unlike other contact or label printing technologies for case coding, LCM is a reliable and cost-effective way to print high-quality information directly to shipping cases.
Adding bar codes, logos and specialized distribution information on shipping cases adds confidence to distribution partners and helps prevent unauthorized goods from entering legitimate retail channels.
Case coding makes it possible to effectively identify, date, inventory and track all items as they move through the supply chain. Supply chains, which are sensitive to counterfeiting or diversion abuse, can use this simple verification of authorized information in a bar code to prevent legitimate retailers from accepting unauthorized goods.
Contact Us
For Sales Enquiries please call us free on: 0800 500 3023

For the main switchboard please call:
0330 1235 007

(local rate call for landlines & mobiles)
Press 1 for Parts & Consumables
Press 2 for Equipment Service & Support
For other departments please use the auto attendant