Printing on Glass Bottles and Glass Marking solutions
Videojet's wide array of continuous inkjet printers and laser markers provide high-speed, high-quality glass printing for glass bottles, containers and glazing. These enable you to mark alphanumeric traceability codes, barcodes, best before dates, logos and other information.
Inkjet Printing for Glass
Pigmented inks are available for printing high-contrast codes onto dark glass or clear glass bottles containing dark liquids. A unique ink formulation enables the printing of high quality inkjet codes, which can also be easily removed for returnable bottle applications. Videojet also offers an ink solution that changes colour to validate the autoclave process for glass bottles being sterilised.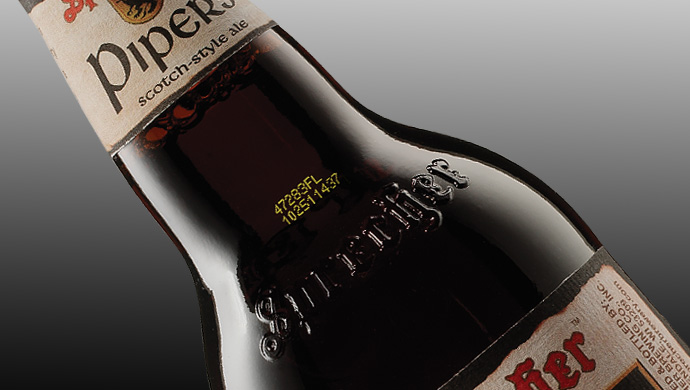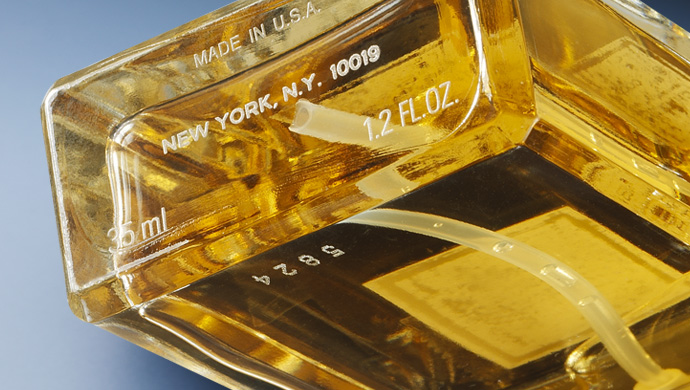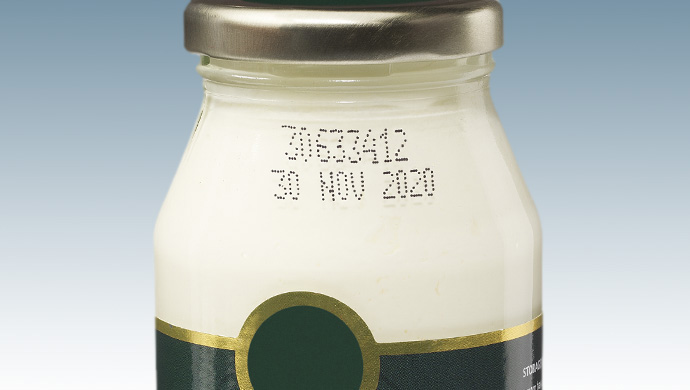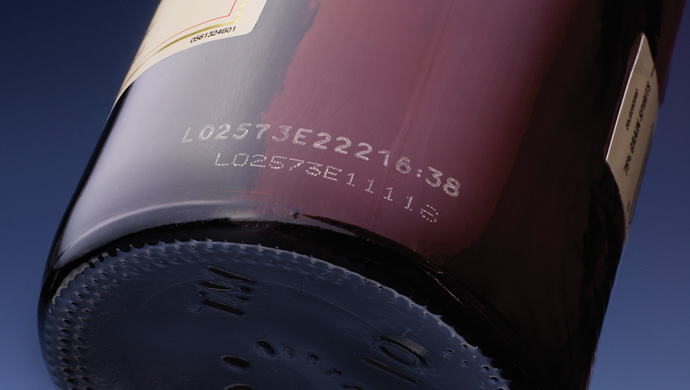 Laser Marking onto Glass
Videojet's laser marking systems can print high-resolution permanent codes on virtually any type or colour of soda lime silica glass container (the most common glass in the industry).
Glass bottles and containers remain a popular packaging option for a number of reasons – including product differentiation and identification of a premium product. In addition, its re-use (returnable bottles) and recyclability make it an environmentally conscious choice. Glass bottles are popular for a variety of food and beverage products and those that require a strong barrier protection.
Likewise, the commercial glazing products market continues to grow, where glass manufacturers and processors are required under the British Standard Code of Practice BS6262-4 to include visible identifying marks and safety marks (such as CE marks, Kitemark symbols) on panes.
Suggested Solutions for Glass Printing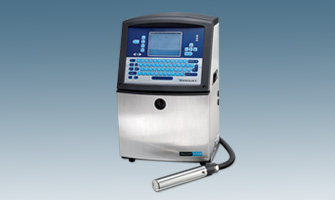 Videojet 1710 Glass Inkjet Printer
Small character inkjet printer ideal for simple marking at high speeds typical of bottling lines. The inkjet printer can print on bottles of beer or wine, for example, in black, yellow, red or blue pigment ink.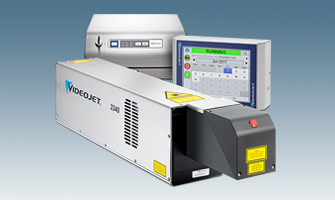 Videojet 3340 Laser Marker for Glass
Increase your productivity with the Videojet 3340 laser. Ideal for high-quality glass marking, it is able to print traceability codes and QR/Datamatrix codes at high speeds. The Videojet laser range enables accurate and permanent glass etching or engraving on any type of glass in industrial sectors such as automotive, aerospace and construction.
Additional Resources