High Speed CO2 Laser Coding and Marking Machines
As production line speeds increase to cope with more demanding production targets, manufacturers need easier, more efficient laser marking to consistently print high quality codes on their products. Videojet high performance CO2 laser marking machines can handle a variety of applications, from simple date coding to printing larger and more complex messages.
Quality Laser Codes whether Marking, Etching or Engraving
Videojet CO2 Lasers deliver superior code quality across a wide array of substrates (including rubber, plastic, PET, PVC, glass and wood) and provide easy line integration for virtually any coding application. They offer a diverse range of different head, lens and wavelength options to mark 2D barcodes, logos and traceability information in a variety of effects.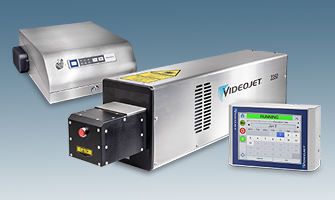 Maximum performance and extended laser source life expectancy up to 45,000 hours through optimized total power output
High-speed marking capability prints up to 2,000 characters per second of text, bar codes, graphics, and other information
Reduced manual intervention with Smart Focus marking head that delivers automated marking features
High-resolution marking head delivers high-quality and permanent codes to support product traceability and anti-counterfeiting
Multiple marking heads and wavelengths provide the flexibility to code a wide range of materials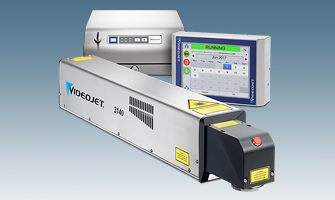 10W CO2 laser marking with CLARiTY™ touchscreen controller, engineered to minimise coding mistakes
High performance delivers crisp codes on moderate line speed applications
Line set-up wizard aids fast product changeovers, maximising uptime
Virtually no maintenance and limited consumables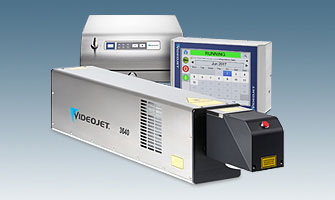 60W CO2 laser marking system with optional CLARiTY™ touchscreen controller, engineered to minimise coding mistakes
Fastest laser marker with mark speed capability of up to 2,100 characters per second
High-speed serialisation for pharmaceutical and tobacco applications, delivering unique and serialised codes at high production speeds
Widest marking field reduces the number of lasers that are required to cover multi-lane / wide web applications, reducing investment and running cost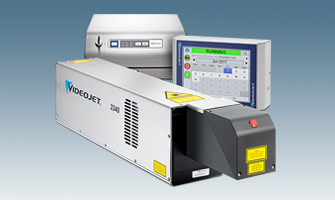 30W CO2 laser marking machine with CLARiTY™ touchscreen controller, engineered to minimise coding mistakes
Extended mark speed capability of up to 150,000 products per hour, ideal for high line speed applications
High speed variable coding and data buffering, combined with the largest mark window in the industry, help increase throughput and performance
Integration features for fast install and set-up