Sorry, but the Videojet 4320 is no longer available – we recommend as an alternative product the Videojet 4210 or Videojet BX Series which will fulfill your needs. If you need any support don't hesitate to contact us.
inkjet Addressing System
The Videojet 4320 inkjet printer is specifically designed to deliver high quality inkjet addressing and imaging at an affordable price. Operating at production speeds, the Videojet 4320 is an ideal product for the mailing, printing and newspaper industries.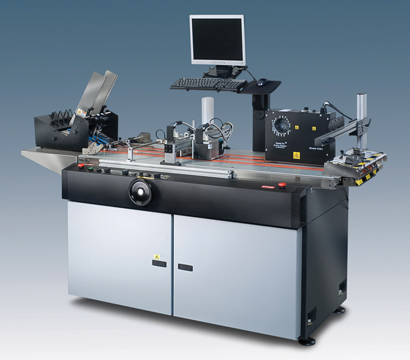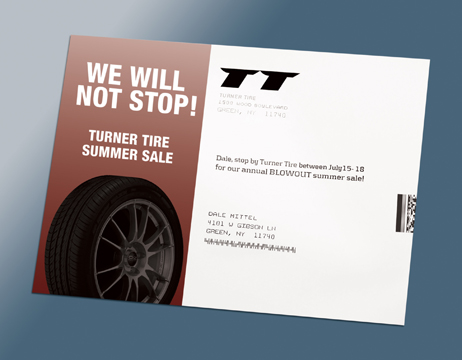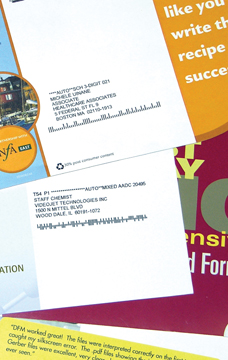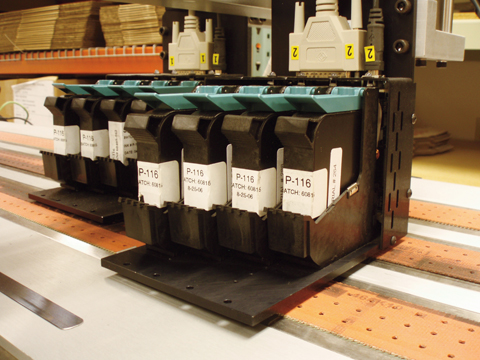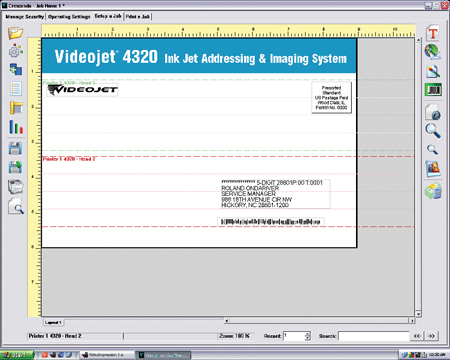 Contact Us
Additional Resources
| | |
| --- | --- |
| Specification | Value |
| Print Area | Up to 8 in of total print coverage |
| Maximum Print Width per Image | 150, 200, 300 dpi = 24 in; 600 dpi = 12 in |
| Lines of Print | Varies – job dependent |
| Available Print Options | TTF's, graphics, variable graphics, bar codes |
| Inks | |
| Chemistry | Water-based |
| Color Options | Black, Red, Yellow, Blue and Green |
| Volume Options | 42 ml cartridges or 1000 ml bulk ink system |
| Drying Requirements | Drying assistance required for coated stocks |
| Print Resolution/Maximum Line Speed | 600 x 150 dpi– up to 525 ft/min(1) |
| Print Resolution/Maximum Line Speed | 600 x 200 dpi – up to 350 ft/min(1) |
| Print Resolution/Maximum Line Speed | 600 x 300 dpi – up to 250 ft/min(1) |
| Print Resolution/Maximum Line Speed | 600 x 600 dpi – up to 150 ft/min(1) |
| Operational Maintenance Requirements | Low: Cartridge is rated for 80K-100K pieces |
| Umbilical Length | 6 ft (1.83 m) |
| User Interface | Crescendo or JetMail 3 Controller |
(1) Based on 2 x 2 in Print Bars
High resolution and easy-to-use print system:
Crescendo Interface makes it simple to setup and run jobs
Up to 600 x 600 dpi to meet your high quality requirements
Flexible, customizable and upgradable:
System can be scaled from 2 in of print up to 8 in as your business needs expand
Delivers the ability to significantly reduce running costs via use of Videojet's bulk ink system
Enhanced I/O features with JetMail 3 Interface:
Job Layout display with WYSIWYG preview function allows users to see an exact representation of the inkjet imaging before starting production
User levels to separate operation from installation and maintenance
Stacker Control, Divert Gate Control, Read/Write, Print Verify options available with JetMail 3 interface