Product traceability is the ability to identify, track and trace a product both during production and through distribution as it moves along the supply chain.

Compliance with government regulations and industry standards to protect consumer safety is a primary driver of product traceability. Linked to this, traceability and batch coding are also crucial in enabling fast, effective product recalls (or withdrawals) when a safety issue, quality issue or product defect is identified. This helps minimise the scale and impact of the recall on the manufacturer/ supplier.

For example, product serialisation is mandatory in the pharmaceutical sector. A unique identifier containing product type, batch/ lot number, and expiry date (usually in the form of 2D data matrix and human-readable codes) must be included on all medicines to comply with the Falsified Medicines Directive.
Similarly in Food and Beverage packaging, the majority of retailers now require traceability information to be included on secondary (outer case or carton) and tertiary packaging. Typically this means printing or labelling a GS1-128 barcode containing batch number, production date, and other information. Egg classification coding and Farm to Fork take this even further; coding information on individual eggs and animal passports to enable tracing of the farm the produce came from and the conditions the animals were kept in.
What role does coding and marking play in Product Traceability?
Production line coding and marking systems enable traceability information to be efficiently, accurately applied to products and packaging – either in the form of human-readable alphanumeric text, linear barcodes or 2D barcodes/ QR codes.
Using inkjet printing, automatic labelling or laser marking, this data can be applied to virtually any product type. Videojet's key priority is providing best-in-class coding equipment to mark this traceability data with quality and precision – offering machines that enable greater efficiency, lower costs in the event of coding errors, and improved customer service and support.
Product Coding and Traceability Solutions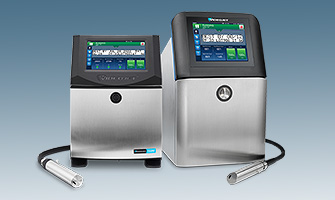 Continuous Inkjet Printers (CIJ)
Reliable, fast industrial inkjet batch coders with Videojet ink formulations to print on almost any product packaging material – including food grade and UV inks.
Lasers can deliver high resolution, robust batch codes, linear and 2d barcodes – and are suitable for a wide range of product coding applications.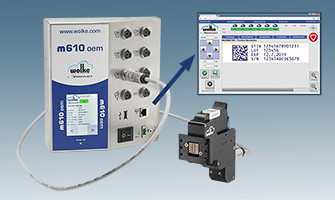 High resolution coding solution ideal for track & trace and serialisation requirements, such as those in the pharmaceutical industry.
Related Articles